[ Building Rhodehog | 1 | 2 | 3 | 4 | 5 ]
[ Season 3.0 | 1 | 2 | 3 | 4 | 5 | 6 | 7 ] [ Bristol Parade | 1 | 2 ]
[ Season 4.0 | 1 | 2 | 3 ] [ Season 5.0 | 1 ]

It's a start.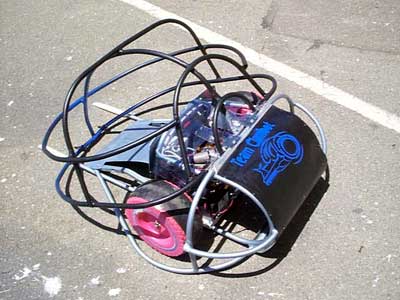 We went to Kinko's at midnight and spent an hour trying to figure out how to print a stencil. Eventually we we able to do so and added the logo to the back.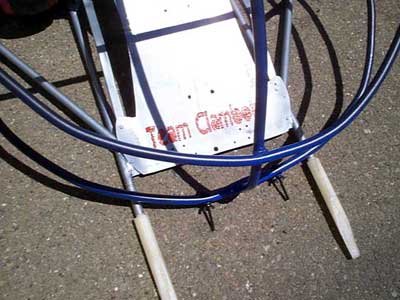 Added out team name to the front.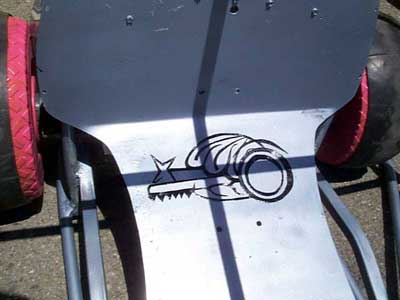 The clam-logo.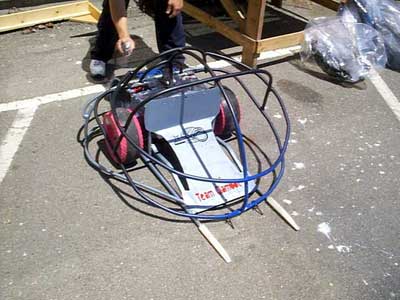 Tony and Steve were experienced with airbrushing, so they did a great job.
[ Building Rhodehog | 1 | 2 | 3 | 4 | 5 ]
[ Season 3.0 | 1 | 2 | 3 | 4 | 5 | 6 | 7 ] [ Bristol Parade | 1 | 2 ]
[ Season 4.0 | 1 | 2 | 3 ] [ Season 5.0 | 1 ]